Labels & Trophees
DIATEX, A PERFORMANT AND LABELISED COMPANY
BPI France EXCELLENCE 2020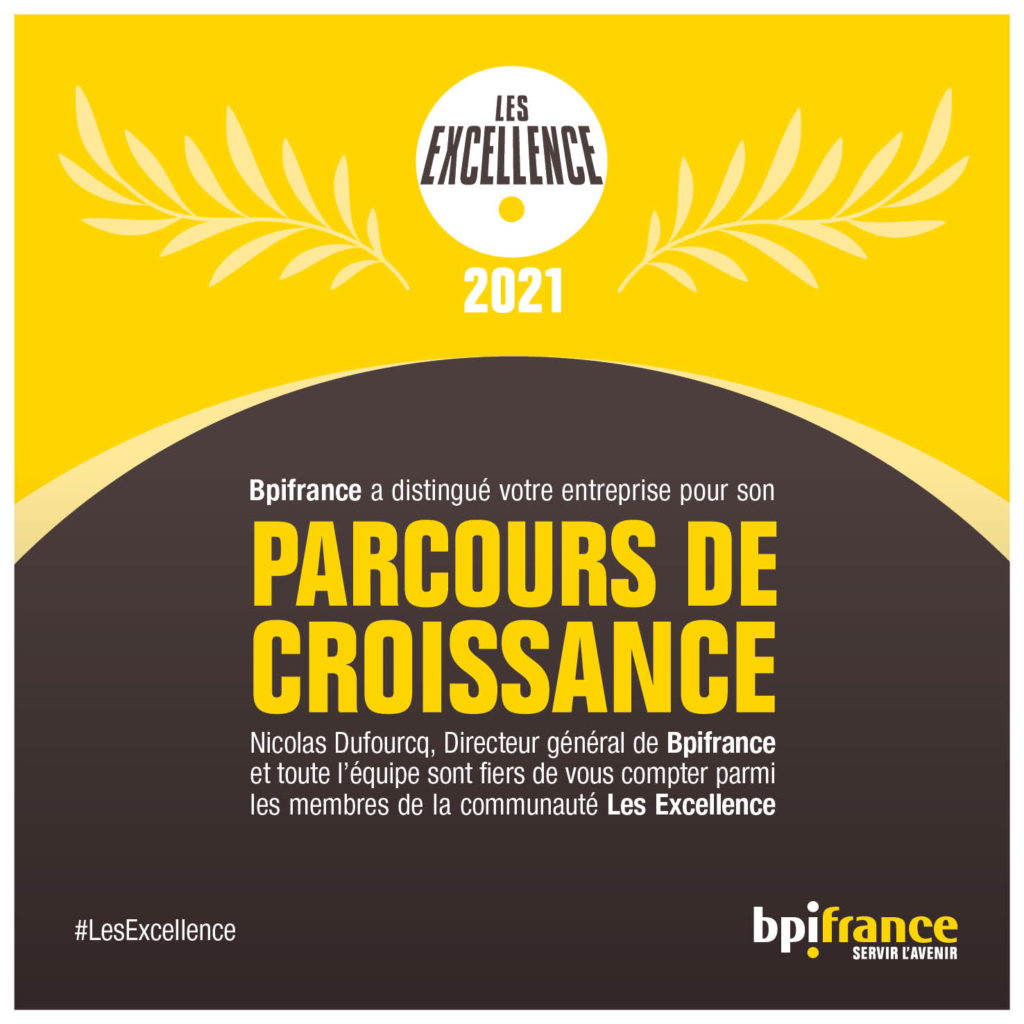 In 2020, Diatex once again received the BPI France Excellence label from the Public Investment Bank.
BPI France Excellence gathers 5,000 companies with strong growth potential, innovating and willing to develop in France and internationally.
ECOVADIS 2020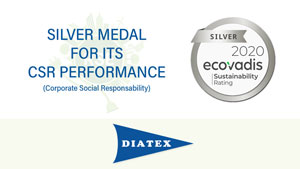 In 2020, DIATEX was awarded an EcoVadis silver medal in recognition of its CSR performance.
We are very happy to be among the top 25% of companies assessed by EcoVadis, the global standard for Corporate Social Responsibility (CSR) assessments.
To salute its CSR performance, DIATEX was awarded an EcoVadis silver medal, desmonstrating once again our desire to go beyond mere compliance by striving for excellence in sustainability development (Environment, Social & Human Rights, Ethics and Responsible Purchasing). To download the certificate : click here

BPI France ACCELERATEUR 2018
Already a member of BPI France EXCELLENCE in 2017, DIATEX was selected in 2018 along with 19 other high-performance companies from the Auvergne-Rhône-Alpes region to integrate the 2018-2019 program to support tomorrow's mid-cap companies.

FRENCH FAB 2018
The French Fab, emblem of French industry, is a French movement created on October 2, 2017, which aims to federate industrial companies and strengthen French industry's promotion abroad. DIATEX becomes a French Fab member in 2018, which strengthen the values the company wishes to carry high: to put innovation at the center of its actions, to modernize and improve the ecological and environmental performance of its means of production, to train its employees in the news skills, to invest in the service of the French industrial fabric, to favor local ecosystems, to develop its export capacity.
The founders of FRENCH FAB: Future Industry Alliance, BPI France, Business France, France Industry, General Management of Companies, Regions of France.

PEPITES 2017
In April 2017, we integrated the CCI LYON METROPOLE's Pépites (Gold Nuggets) program, which distinguishes high-performance companies in the region. Every year, the Pépites program accompanies some twenty high potential SMEs towards hyper growth. This label opened the doors of a program of accompaniment of the metropolis The Pépites program is based on several joint actions by Greater Lyon, CCI LYON METROPOLE and, when appropriated, the involvement of external expertise resources.

BPI France EXCELLENCE 2017
In 2017, DIATEX is labeled BPI France excellence by the Public Investment Bank. BPI Excellence highlights 4000 French companies innovating and having a desire to undertake without limit.