Quality approach
DIATEX COMMITMENTS CONCERNING QUALITY management
At the time of globalization, industrial fabric companies must be performant or innovative. Reinforced by a know-how from a region traditionally involved in the textile field, DIATEX has been committed in the path of modernity since 1986.
DIATEX has succeeded at passing its follow up audit for ISO 9001:2015 & EN 9100:2018 certifications by Bureau Veritas, which places the company at the first rank of accredited supplier of the Aerospace and Aeronautics industries.
5S methodology : an approach towards continuous improvement

DIATEX completes its global quality system with a 5S approach turned towards continuous improvement.
From the 5 Japanese terms, "Seiri", "Seiton", "Seiso", "Seiketsu", "Shitsuke", DIATEX has established it in its own terms, creating the foundation of its methodology:
Suppress uselessness
Set things in order
Shine
Standardize rules
Sustain and progress
Customer satisfaction: our priority
In order to bring satisfaction to our clients, we commit to:
Always optimize our creativity and our service,
Continuously improve our reactivity,
Set up an efficient quality system,
Have our certified products answer requirements of a high technical level,
Have our organization checked by an independent organism,
Have our products controlled by accredited laboratories,
Respect our general sales rules criteria.
Diatex certified fabrics - A benchmark for responsible purchasing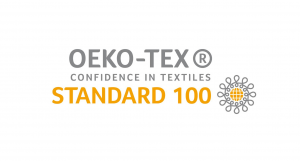 DIATEX commits since 2012 in a certification OEKO-TEX® Standard 100 which goes even further than REACH.
DIATEX wishes to differentiate itself from imported competition products and often made in Asia, which do match REACH's criteria but do not offer a sanitary safety level sufficient enough, especially concerning allergies.
OEKO-TEX® Standard 100 was set at the beginning of the 90s to answer the public's and consumers' needs to find textiles without health risk.
What does the certification guarantee ?
The OEKO-TEX® standard 100 certification allows our customers to choose textiles tested for harmful substances to ensure that the products are harmless to health.
Tests for harmful substances include:
– Illegal substances
– Substances regulated by law
– Known harmful chemicals (but not regulated by law)
– Other health care settings
Up until the OEKO-TEX® Standard 100 was introduced, there was no reliable product certification for consumers to judge the human/ecological quality of the textiles, nor any homogenous safety criteria for companies in the textile and clothing industry which could give a valid evaluation of potential toxic substances contained in the textile products.
So, the OEKO-TEX® Standard 100 is a system of control and global standard certification for raw, semi-finished and finished textile goods for all processing stages. The controls on toxic substances include regulated and law-forbidden substances, chemical products known for being concerning for health as well as parameters introduced as a safety precaution for health. The textile product to test is put into one out of four categories of OEKO-TEX® products according to their final use. The more it is in contact with skin, the stricter the criteria to meet concerning human ecology.
Diatex pays particular attention to the quality of its products and strives to offer technical textiles that are respectful of  human skin and health.
The OEKO-TEX® Standard 100 certification applies on most our fabrics.
ECOVADIS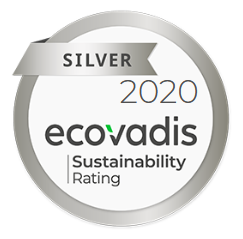 Diatex has just been distinguished for its CSR approach by the worldwide EcoVadis standard, an organization that offers a comprehensive Corporate Social Responsibility (CSR) assessment service among the following themes :
The Environment, Social & Human Rights, Ethics and Responsible Purchasing.  Large multinationals call on EcoVadis to promote sustainability in global supply chains in order to push their business partners to go beyond mere compliance.
Committed since 2011 to a global approach to integrating environmental issues in all its areas of action, Diatex reinforces its social, environmental and economic performance day after day.