Aeraulics & Air Treatment
DIATEX develops and commercializes fabrics destined to the diffusion and/on the air treatment in industrial infrastructures, public places, clean rooms, or installations in the food-processing industry.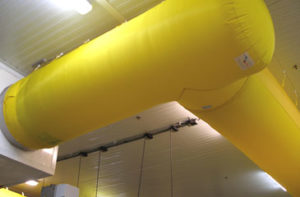 Canvas with controlled porosity or seal proof, adapted to fabrication of flexible ventilation ducts or ceiling diffusers to air-condition public places or other types of industry (antibacterial functions, anti-fire, antistatic…).
This fabrics range answers the European fire rating specifications.
We offer a range of polyester fabrics and coated polyesters, seal proof (non-porous) or diffusing (controlled porosity) which can adapt to your different processes of air diffusion and offering the following characteristics:
WEIGHT from 40g to 250 g/m2
WASHABLE FABRICS (40°), regular cycle in washing machine
TEMPERATURE RESISTANT FABRICS from –30° to 100°
FABRICS RATED M1 & EUROPEAN-RATED EN 13501-1
PERFORATION ADAPTED FABRICS via hot perforation process or cold for coated fabrics.
DIATEX offers a large range of single-strand products for the filtration of liquids or solids destined to different fields like chemistry, food processing and automotive.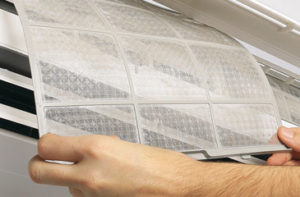 Examples: sieving of chemical powders, filters for automotive OEMs, pharmaceutical and medical industries, filters for separation and electrolysis, Aeraulics distribution grids/vents, water purification.
Study and conception of custom prototypes.
Range of calibrated open meshes from 50 to 2000microns in PA66 / PE HD / PET / PP & PET FR.