Luxury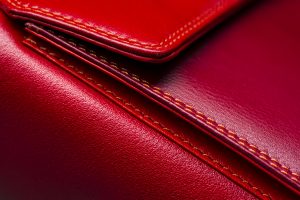 Diatex also designs and manufactures technical fabrics for the luxury industry, such as fabrics for the interior lining of travel bags and coating materials for leather goods.
As a French manufacturer of technical fabrics, we offer fabrics for the luxury market:• luggage • leather goods ( bags, pouches, wallets, etc.)• upholstery (automotive and aeronautical upholstery)
Specificities of fabrics for the luxury marketOur fabrics are used in the manufacture of luxury luggage, these fabrics must reach a high level of requirements to ensure that they are both stylish and elegant.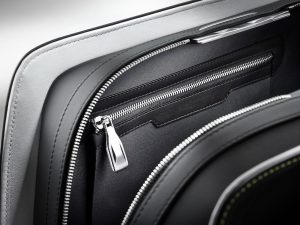 Our customers have technical and ecological performance requirements for their bags :
• Impermeability,
• Resistance to abrasion,
• Tear resistance
• With coating for leather goods
• Environmentally friendly.
Specific recycled fabrics for the luxury leather goods market
The MPES185TX REC fabrics in the timeless black MPES187TX REC with a wide choice of colours are made of recycled polyester from plastic bottles and solution dyed. Based on your specifications, we develop solutions that meet your expectations.
To make the luxury product unique and recognisable to the final customer, it will be sufficient to personalise the fabric.
Our engagements :
We are committed to being transparent and guaranteeing the traceability of our products and raw materials.
• A fabric made in our production workshop, Tissage des Mûres, located in the Drôme (fabric made in France)
• A fabric that complies with the REACH certification in force
• Oeko-Tex standard 100 certified material which allows our customers to choose textiles tested for harmful substances in order to guarantee that the products are harmless to human health
• Recycled products, raw materials from recycling (plastic bottles, etc.)