Aeronautics & Space
DIATEX collaborates with several companies of the Aeronautics and Space fields.
Commercial aviation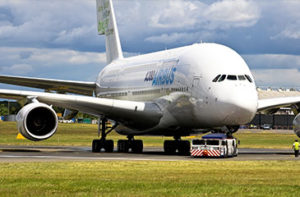 DIATEX, certified EN9100 (Quality Insurance System for Aeronautics & Space markets) and regularly audited by major clients from heavy Aeronautics (AIRBUS, Boeing) has capacity to run rigorous qualifications.
Major supplier for the Aeronautics market, we have developed a large range of peel plies and especially a range for structural bonding: DIATEX 1500 EV6 & DIATEX 2000 EV6.
DIATEX also has a range of fabrics and knitted aramids (anti-fire) used to make sealing and expanding joints.
Light aviation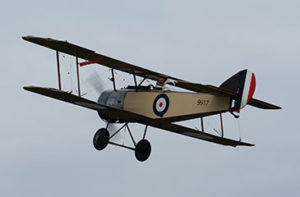 European expert in canvas mounting since 1986, DIATEX conceives technical fabrics, certified EN9100 for the Aeronautical market since 2005, which answer the requirements of passionate people in Light Aviation.
For perfectionists of canvas mounting on microlight planes, our DIATEX 1500 EV3 canvas: directly derived from the DIATEX 1500, this aeronautical fabric received a special treatment.
For canvas finishing of your plane: our  SOLO coating, which nitrocellulose base is used and proven since 1965 on canvas coated planes with Polyester (DACRON), Linen and Cotton (products PPG AEROSPACE).
Aerostats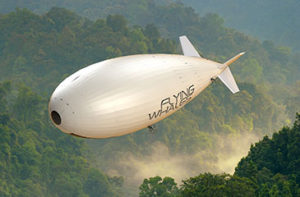 DIATEX develops and commercializes since several years now technical complexes for the sector of Aerostats.
This range is made of seal proof products where we constantly search to improve the ratio seal proof / weight / resistance as our 2 FACES coated-bonded M735 which combine lightness and airtightness to gases (air, helium …).
We also find products offering weather protection properties such as our M14028PSPU1F.
DIATEX has participated from 2015 to 2019 to the conception and the industrialization of an outside multifunctional coating for the aerostat LCA60T from the company FLYING WHALES. A project that fits in the 9 strategical axis for the Industry of the Future (FUI SEALCOAT).
Aerospace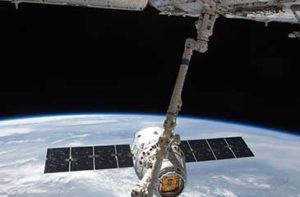 As a major supplier for the Aerospace sector, we have developed a wide range of products for vacuum processing of composite or thermoplastic parts up to 400°C.
Diatex is an expert in the field of insulation and offers its insulation fabrics or custom-made insulation sleeves. The external isolation of launchers or satellites is also one of our specialities.
Thus, DIATEX has been present for more than 30 years on programs such as ARIANE 4, ARIANE 5 and ARIANE 6.
DIATEX has developed patented innovative complexes, such as the VACUOPEEL®, VACUOPLEX® and VACUOLEASE® which aim to ease the application of environment products by end-users during the process steps of layup.