Protection & Defense
Thanks to its ancestral expertise in weaving business, DIATEX offers an important range of fabrics and knitted cloths made out of meta-aramids, in permanent anti-fire polyesters or high tenacity canvas, coated for PPE (Personal Protection Equipment).
Military & Public forces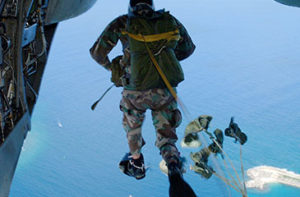 DIATEX is specialized into the manufacturing of coated cloths for protection covers, doubling and anti-fire knitted cloths for public services clothing (ballistic vests) PU coated cloths for technical luggage (public forces, armies), military parachute bags, fabrics for parachutes.
Flame & High temperature protection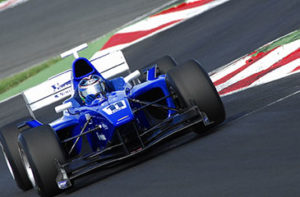 Expert in high tenacity and anti-fire fabrics, we produce knitted cloths and aramid textiles for racing suits, anti-fire thermal insulation textiles, aramid hairnets for chemical protection respiratory masks, coating supports for expanding joints and aircrafts doors.
Chemical & antistatic protection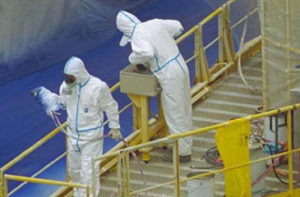 Expert in PPE fabrics, we make anti-fire and permanent antistatic (automotive paint), NRBC chemical protection suits or even protection covers for machines in the nuclear field.
Thermal insulation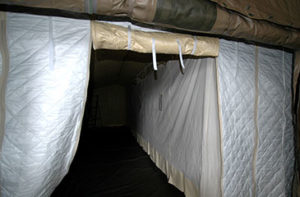 We developed a range of multilayer anti-fire complexes used as slim and flexible insulators  for the inner layer of emergency tents, military or during events.
These insulators are fire-rated M1 or M2 and can be waterproof, breathing or antistatic according to needs. The most performant products can reach an RCT close to 0.5 m2. K/W according to the norm EN 12667.