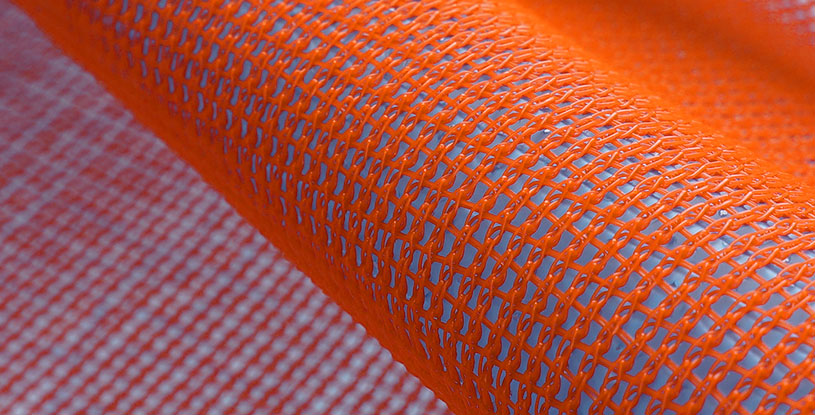 Vacuum infusion multilayer systems
INFUPLEX® are multilayer systems used in manufacturing processes for vacuum infusion of composite materials.
The systems combine two vacuum consumables into a two-layer unit (a performed film and a net bleeder on top).
There are several INFUPLEX® versions with  different infusion medias.
INFUPLEX® is also a very simple solution to lay up the bagging materials.
INFUPLEX® QUADRILLE facilitates the installation of vacuum resin ramps.
Ref.
 Max. Temp.
Net bleeder
Perforated
film
Use with
resins*
Resin flow speed**
Global
weight
INFUPLEX ISONET
90 °C
ISONET
115 g/m²
ELA20 P1
E / VE / Polyester
●
146 g/m²
INFUPLEX ISONET QUADRILLE
90 °C
ISONET
115 g/m²
ELA20 P1
E / VE / Polyester
●
146 g/m²
INFUPLEX OM70
90 °C
OM70
180 g/m²
ELA20 P0
E / VE / Polyester
●●
200 g/m²
INFUPLEX OM70 QUADRILLE
90 °C
OM70
180 g/m²
ELA20 P0
E / VE / Polyester
●●
200 g/m²
INFUPLEX DIANET 135
90 °C
DIANET 135
135 g/m²
ELA20 P0
E / VE / Polyester
●●●
159 g/m²
INFUPLEX DIANET 135 QUADRILLE
90 °C
DIANET 135
135 g/m²
ELA20 P0
E / VE / Polyester
●●●
159 g/m²
INFUPLEX FLONET
90 °C
FLONET
112 g/m²
ELA20 P0
E / VE / Polyester
●●●●
132 g/m²
INFUPLEX FASTNET
90 °C
FASTNET
180 g/m²
ELA20 PO
E | VE | Polyester
Filled resins
●●●●●
205 g/m²
INFUPLEX FASTNET QUADRILLE
90 °C
FASTNET
180 g/m²
ELA20 PO
E | VE | Polyester
Filled resins
●●●●●
205 g/m²
INFUPLEX OM70 PA
200 °C
OM70 PA
220 g/m²
ETFE P1
Epoxy HT
●●
255 g/m²
INFUPLEX DIANET PA
200 °C
DIANET PA
125 g/m²
ETFE P1
Epoxy HT
●●●
160 g/m²
*E = Epoxy | VE = Vinylester
**• = Slow | • • = Average | • • • = Speed | • • • • = High speed | • • • • • = Very high speed